ABOUT US
History
Hershey Flying Service was established in 1949 by Pete and Floyd Rouche as an aerial application business. Pete and Floyd would start the season in the southern states and eventually find their way back to Nebraska providing aerial application along the way.
In 1969 the brothers purchased their first Ag Cat and fell in love with the aircraft. In 1974 Pete and Floyd decided to retire from the aerial application business and go strictly into rebuilding aircraft. The plane of choice was of course the Grumman Ag Cat. They were responsible for building all their jigs and fixtures for the aircraft, a skill they both learned working in California at the aircraft bomber factories during World War II. Pete worked on B-17's and Floyd worked on A-25's.
Today Hershey Flying Service is responsible for 14 STC modifications for Ag Cats along with holding numerous PMA replacement parts to support the fleet. Hershey also has developed a new wire cutter STC for Air Tractors and is currently working on a new wind shield for ag aircraft to help against bird/drone strikes, as well as a PMA replacement tail spring for Weatherly and Piper Braves. Hershey has become the premier repair facility for Ag Cats with a customer base made up of the US, Canada, and numerous countries throughout the world.
On March 25, 2011 Hershey Flying Service was sold to Jared Storm of Storm Flying Service Wahoo, Nebraska. Storm is looking to expand Hershey's capabilities concentrating on supporting the Ag Cat fleet, but also looking to support other ag aircraft models. Hershey Flying Service truly is "Everything Ag Cat…..and More." In November of 2016 Hershey Flying Service moved to its new location at the David City, Nebraska airport.
In July of 2017 the name was changed to Storm Aeronautics (DBA).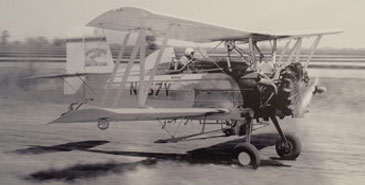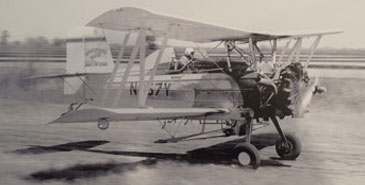 Sutter-Butte Dusters N657Y
Taken on a strip off Highway 20 near Acacia Road South East of Sutter, California April 30, 1966
Photo By: William Larkins, California.